India raises issue of new visa regulations with hong kong
India strongly said that the visa and immigration policies must facilitate exchanges among people and not create extra hurdles.
The External Affairs Ministry took up the issue with Hong Kong authorities, regarding the additional layer requirements, as a security measure, where pre-arrival registration, was made compulsory for giving visas to travelers from India. This was unknown to many of them.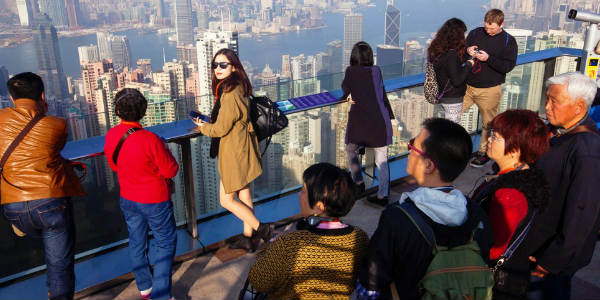 Hong Kong attracts several tourists and businessmen from India and 4 lakh people traveled to the Hong Kong Special Administrative Region in 2016.
In the recent past, the immigration rules of HKSAR stipulated that Indian nationals desiring to stay in Hong Kong for above 14 days had to obtain the visa. Indians who visited Hong Kong for a period less than 14 days, on tours and similar purposes, were given free visa-on-arrival.
New rules were promulgated on January 23rd, 2017 when Hong Kong introduced an additional layer of scrutiny for Indians who wished to benefit from the visa-free entry for a period below 14 days.
This calls for mandatory registration before arrival. Indians who wish to enter Hong Kong have to complete an On-Line Pre-Arrival Registration and obtain visa-on-arrival now. Others are required to obtain prior visas, before their arrival in Hong Kong.
Indians having a passport with minimum validity of six months are in a position to pre-register online. for the security clearance. This registration has 6 months validity. There are exemptions for valid diplomatic/official passport holders, and also the persons who are on the roll for being frequent visitors.
India has conveyed to Hong Kong that there were increased people and business ties and so it was important that visa and immigration authorities came forward to help the exchanges and remove any additional hurdles.
An official explained that on the contrary, India had a liberalized visa system for the citizens of HKSAR, and there was an online visa process in place. The additional hurdle was troublesome for Indian travelers he added.
Posted On : 09 September,2017