Us president issues new travel ban for 8 countries
In an executive order, The White House has placed travel regulations on eight countries across the globe. Also, there was an end to the temporary protection from deportation for nationals of Sudan, presently living in the USA. The travel ban covers Libya, Chad, Syria, Venezuela, Yemen, Somalia, North Korea and Iran.
The current executive order is prospective in scope, affecting the issuing of new visas rather than denying entry for current visa holders; and lacks any time limitation. The previous ban was put in force only for 90 days.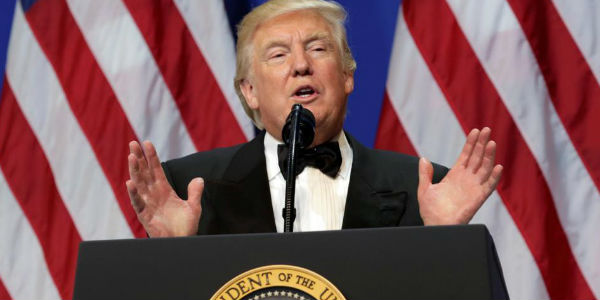 The new order has treated Syria and North Korea with total bans and both temporary and permanent visas stand eliminated. Immigration from Iran is restricted, and only students and exchange visitors will be allowed. Permanent and tourist visas for Libya and Yemen were eliminated but temporary visas, like the student and short-term employment visas have not been revoked. In Venezuela, only members of the government have been barred from travel to the USA.
PRs of the USA and those with current and valid visas will not see any change in their status. It does not affect the people who are already in the country. It also does not affect people in an asylum or the refugee status or those granted withholding of removal under the US laws or the UN Convention against Torture.
An important feature is a focus on security and the citizens of these countries who are permitted to apply for visas will be put to additional scrutiny while applying. Section 1of the order, states that the US policy is to protect its citizens, from terrorist attacks and threats. Screening and vetting protocols, visa procedures and other immigration processes play a dominant role in implementing the policy.
There are country-specific policies to emphasize the safety concerns. Libya faces challenges in sharing public-safety and terrorism-related information. it has many inadequacies in identity-management protocols.
The legal dimensions of the order are unknown. The original travel ban received criticism from several quarters. S Prakash Law Professor, University of Virginia mentions that when the policy is based on a considered and expert judgment there is less temptation by the courts to doubt the executive.
Experts regard this order as a continuation of the Muslim ban. Becca Heller, Director, International Refugee Project, stated that this continues to be a Muslim ban as Chad is a Muslim majority nation, travel from North Korea is frozen and the Venezuela restrictions affect government officials only. Anthony D. Romero, Executive Director ACLU, echoed similar sentiments that this order is still a Muslim ban. This order will face legal challenges, and the courts will decide its legality and whether it is meant for better national security.
President Trump also declared that nationals of Sudan presently living in the USA with temporary protected status, given after the civil war, will not be given any status extension beyond 2018. They are now required to change to a new immigration status in the USA or return home. South Sudan will remain as a TPS country until 2019.
Posted On : 03 October,2017