Qatar declares free visa on arrival for pakistani tourists
Qatar has made an official announcement regarding its decision to give free tourist entry visa for the nationals of the Islamic Republic of Pakistan on their arrival, as per the Qatar news agency.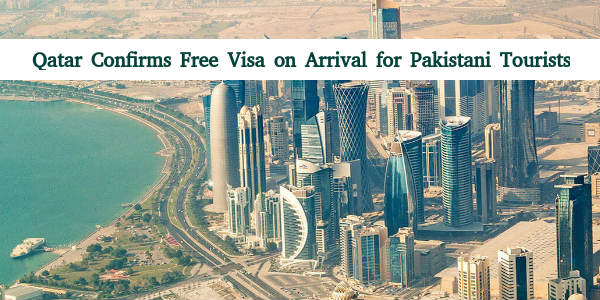 A notice to this effect was published on their website by the embassy of Qatar in Pakistan. This free tourist visa will be valid for 30 days on arrival and there are a few terms and conditions to be followed.
The requirements are:
6-month validity of passport

A confirmed return ticket

Cash equivalent to 5,000 Qatari Riyal or a currently valid credit card

The persons arriving are required to have a certificate of vaccination against Polio
The visa can be extended for a similar period when the return ticket is confirmed.
In the past month, Qatar extended visa-free entry to 80 countries across the world and this initiative has met with a positive response from several quarters. Akbar al-Baker, the CEO, of Qatar Airways, said that it has a plan to expand the network of Qatar Airways and reach 62 more destinations during this year. The state-owned carrier would benefit from this decision he added. This measure is seen as a boost for the tourism sector and will encourage the close relations between two Asian countries.
Posted On : 20 September,2017