Us visa waiver for malaysians after filling forms only
There is a shortcoming, and an inability to properly fill up visa application forms by the people. This has led to the failure to qualify for the USA Visa Waiver Program. Citizens of Malaysia do not fill the forms correctly and there is a specification to qualify for the program, that the rejection of visa applications must not be more than 3 %. At present this failure-rate is between 3.4 % - 3.7 % at a high and undesirable. Many rejections are done owing to the forms not being filled up correctly. This fact was mentioned by the Ambassador of Malaysian to the USA, Tan Sri Z Rafique. He said that the country had met all other specifications required for the program long ago but the rejection rate persisted. At present, Malaysia has met six of the seven legislative requirements:
No visa requirement has been imposed on US nationals traveling to Malaysia;

Use of e-passport as required and specified by International Civil Aviation Organisation;

Deportation of Malaysian nationals overstaying in the USA;

Validation of the Presidential Directive No. 6 Arrangement of Homeland Security;

Signing the Protocol of preventing/combating Serious-Crime Agreement; and

Exchange of data about on Stolen / Lost Travel Documents.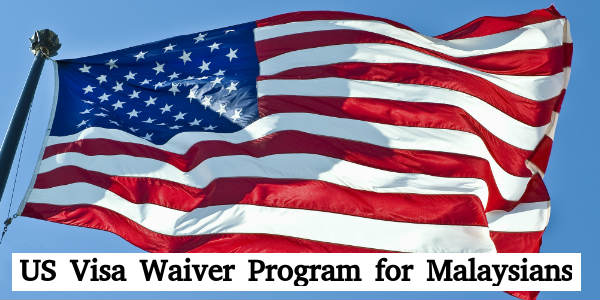 Under the program, Malaysian nationals will be permitted to travel to the USA for business/transit/ tourism purposes for a period up to 90 days without obtaining a visa.
The Ambassador from the USA, K S Lakhdir confirmed that Malaysia is short of the approval rate which is required as a mark of qualification for the program. It had a 96.7 % rate of approval for US Business - B1 and Tourist - B2 visas.
The Ambassador acknowledged the fact that these forms were somewhat intimidating and difficult to fill. He hoped that the citizens of Malaysia will gain qualification for the program and the USA visa applicants must be careful in the process. These visas can are applied digitally only and contain parts like the creation of a personal profile, payment for the visa application, fixing an appointment for an interview among others.
Applicants must visit the site http://www.ustraveldocs.com/my/ for the application. They must read all sentences of the application, meet the guidelines and also contact the helpline in case of any inquiries before finally submitting the form.
Posted On : 11 September,2017