Women sent on tourist visa to gulf countries
The women who wish to work as housemaids are sent to Gulf countries with a tourist visa as visa is a legal license to enter any country.
It has come to light that there are organized syndicates which are engaged in the task of trafficking women to countries located in the Gulf. They use the tourist visas to avoid the legal procedures.
Rules require that the persons, who wish to perform the task of housemaids, must be aged less than 30 years only. They must enter legally after gaining the approval of Protector-of-Emigrants Officer.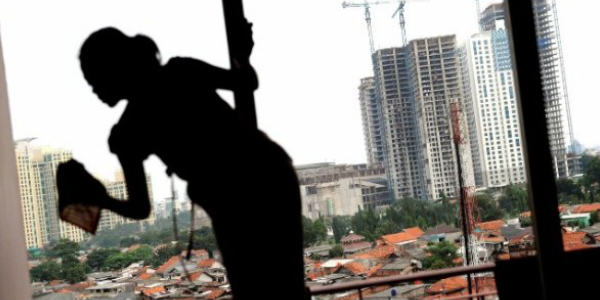 Employers are required to give the work agreements copies and a guarantee worth of 2,500 US Dollars for every employee to the Indian Embassies.
M. B. Reddy, belonging to the Migrant-Rights Council stated that this measure was adopted to ensure the safety of workers who are migrating. When any trouble happens, their tracking becomes easy. There are several cases when the law, and its process, is avoided and people resort to alternatives with no liabilities to incur.
The tourist visas are obtained by Agents through tour operators locally and they assure employees about the conversion to visas of work on arrival at the destination. Passports are arranged and departure from India is ensured.
AU Khan, M.B. Tahreek leader stated that the agents often convert visas meant for tourist into visas for work with the assistance of the employers, and sometimes they fail to do so. When the tourist visa expires, the stay of immigrants becomes illegal, and they are left to employers' mercy.
Employers opt for the employees with the help of agencies in their countries. They are ready to pay an amount of Rs. 4 -5 lakh for every employee also.
Posted On : 08 September,2017