Cyberabad police appeals ib to investigate thailand passports issue
The Cyberabad police have appealed to the Intelligence Bureau to investigate Thailand passports issue thoroughly. This requires a focus on the passports of women arriving from Thailand to Hyderabad on business /tourist visas
In August 2017, they rescued 34 women from Thailand, who involved in sexual offences at massage centres. They visit India on business/ tourist visas and engage in prostitution. Furthermore, the Intelligence Bureau has to thoroughly investigate their passports and know the purpose of their visit. In case of multiple visits, in a short period, the matter becomes serious, said a police officer based in from Cyberabad.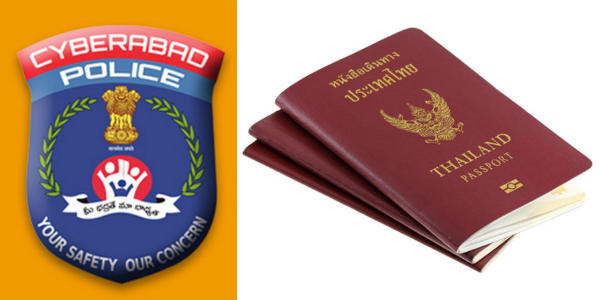 The issues involved here
Another feature is that the business visas are granted for 10 years. In this, there is a multiple entry option when the applicant submits a set of documents to support the claim.
An individual on a business visa is allowed to stay for six months and it is extendable in a few cases. The Thailand passport holding women left the city after staying for five and a half months. They did not figure in the list provided by the Foreigners Regional Registration Office which is used to detain overstayers in India.
They paid Rs 25,000 to women for these services and the organisers took a lion's share. Some of them visited Hyderabad after arriving in other cities. It is there is an organised network where the organisers are minting money through exploiting the women, as per the official.
Consequently, the court granted permission for these women to return to Thailand. The women expressed their wish to the Thailand Embassy officials to return to their country. These officials talked to the Cyberabad police who advised them to seek the directives from the court. Finally, the women will depart to Thailand on Tuesday.
Posted On : 04 September,2017