Free thailand tourist visas extension not confirmed yet
Chookiet Potito, the Director of Tourism Thailand Trade and Economic Office Thailand has made a statement today. He stated that the country has not decided about issuing free visas for nationals of Taiwan, which are set to end in August 2017. At present, there is no reply from the Govt regarding this issue. He spoke while attending a campaign on tourism promotion which had the aim to increase Thailand - Taiwan travel exchanges.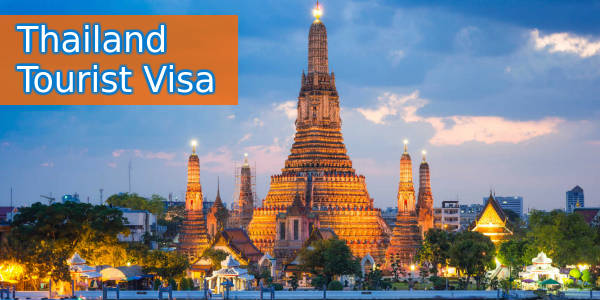 The Thai government had announced a 3 month program in December 2016 which allowed tourists from Taiwan to avail free visas costing NT$ 1,200. In the month of February 2017, they extended it to August. Thailand has not indicated to further extend this privilege, which is a common concern for travel agencies and tourists.
The Deputy Secretary-General of New Taipei City Travel Agents Association, Hsiao Ming-jen expressed his wish that the Govt must negotiate the issue of visa concessions. He felt that local travel agencies had worked overtime to boost travel as it had to deal with several uncertainties. It would be a sad event if the incentives like visa concessions are discontinued.
Tourism industry of Thailand faced serious challenges last year. They were owing to the natural disasters, political turmoil, and the demise of His Highness Bhumibol Adulyadej. However, the Bureau Tourism claimed that the visa program had not yielded sufficient enthusiasm in promoting travel in the country.
As per the available bureau records, arrivals from Taiwan were 5,99,523 in 2015 and merely 5,32,787 in 2016. During the period January to June 2017, the Taiwanese visitors to Thailand were 2,66,960 and had a 6 % dip.
Chookiet expressed the fact that the visa-waiver concessions drew much attention from the public. Thailand had great tourist attractions and had hospitable people which added appeal and made it a loved travel destination.
Taiwan had waived visas to Thai visitors from August 2016 and there is a demand from the public for reciprocity. Waiving visa fees to Taiwan needs to be a pragmatic matter and not a political issue he added.
Posted On : 30 August,2017